Week of Feb. 4, 2019 (Jordan Weichelt)
2 years ago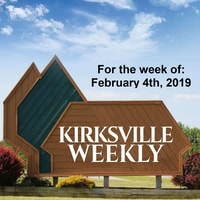 We talk to Jordan Weichelt, candidate for the Kirksville City Council. We also recap last week's headlines.
Connect with Jordan Weichelt.
Like us on Facebook! Be sure to subscribe so you don't miss an episode.
Contact us at [email protected] with topics you'd like to hear discussed.
This podcast is powered by Pinecast.