Week of Feb. 18, 2019 (School Board)
2 years ago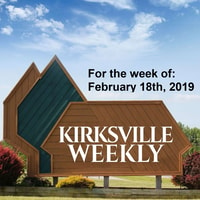 We discuss the 2019 Kirksville R-III School Board election and examine the trend in candidate filings for the school board as well as the Kirksville City Council over the last decade. We also recap last week's headlines and hear from Austin Miller with a Kirksville sports update.
Like us on Facebook to stay up to date on episodes and show information. Be sure to subscribe to Kirksville Weekly wherever you get your podcasts!
Submit topics you'd like to hear covered to [email protected]
Find out more on the Kirksville Weekly website.
This podcast is powered by Pinecast.