Week of March 11th, 2019 (AM Housing)
2 years ago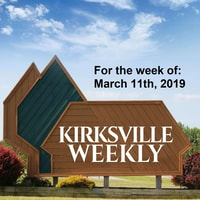 We talk to Glen Moritz and Jimmy Clemens of AM Housing about their plan to open a homeless shelter in Kirksville. We also recap last week's headlines.
Connect with AM Housing on Facebook, their website, or by emailing them at [email protected]
Donations to the project can be made at their website or checks can be mailed to PO Box 613, Kirksville, MO, 63501.
Like Kirksville Weekly on Facebook! Be sure to subscribe so you don't miss an episode. Story ideas can be sent to [email protected]
Find out more on the Kirksville Weekly website.